David Cohen, AAG 2016 Silver Medal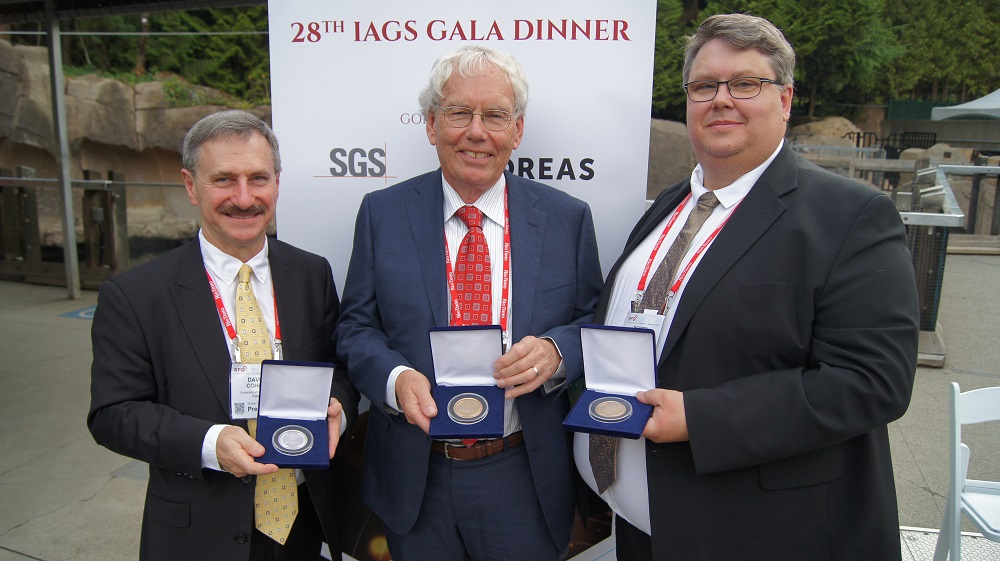 The Association of Applied Geochemists' Silver Medal is awarded to those who voluntarily devote extraordinary time and energy to the affairs of the AAG. The 2016 Silver Medal is awarded to Dr. David Cohen of the University of New South Wales for his dedicated service to the Association.  This reward is a reflection of his long-standing and continued service, particularly related to symposia coordination, student awards, Council and Presidential duties, and his ongoing drive to provide education and training to younger geoscientists.

David has served as a Councillor or council member almost continually from 2000 to the present, including the Executive Council during his four years as Vice-President (2006-2007) and President (2008-2009). He has held the position of Symposia Coordinator for more than 9 years, and has been a prolific educator and geochemical short course organizer at innumerable IAGS and other geological conferences.  He has also been a driving force behind the AAG student awards which are often organized in parallel with the IAGS.  David has consistently been a strong advocate for student awards as a means of fostering young scientists and retaining them as members of the AAG.  He is also the Association's representative on the Australian Geoscience Council, a position he has held since 2008.  More recently, David has served on the Strategy Committee tasked with understanding where the AAG is with respect to its members, and developing a future strategy to ensure the longevity of the Association over the coming decades.  He is a worthy recipient of the 2016 Silver Medal.
Photo caption:Silver medal winner David Cohen (left), 2017 Gold Medal Winner Stu Averill (middle), and Pertti Sarala (right) accepting the 2016 gold medal on behalf of Reijo Salminen.