Lloyd D James (1932-2020)
Lloyd D James (1932-2020)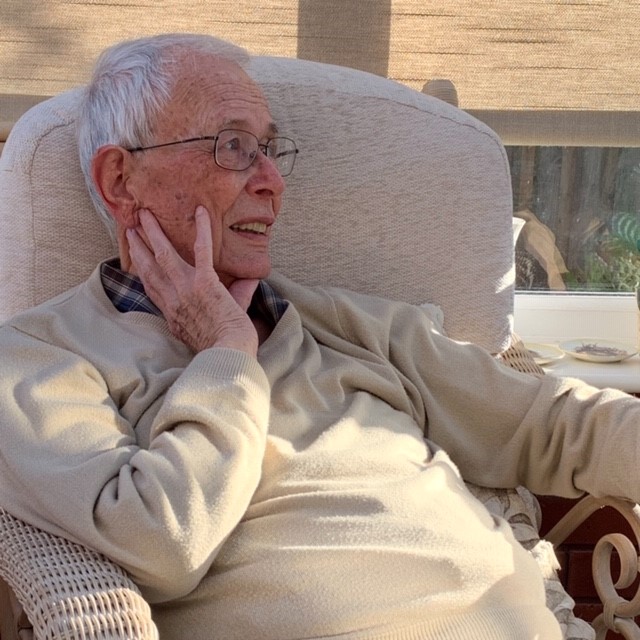 Lloyd D James died peacefully on June 17th at his home in West Wales, UK.
Lloyd was born in North London in 1932 to David & Kathryn James. His father moved the family to Hertfordshire in 1939 to avoid wartime bombing and to work at the De Haviland's military aircraft factory as an electrician.
Growing up near the De Haviland's runway gave Lloyd a life-long interest in aviation. He witnessed early test flights of several new British war aircraft. He also recalled the clouds of Allied D-Day bombers heading toward the English Channel. In his early teens, Lloyd cycled through much of England with his best friend, Don Aspinall.
Lloyd was a hard-working student which eventually earned him a place at the Imperial College, Royal School of mines. Prior to starting his college education, Lloyd served for two years as a communication specialist in the British Royal Air Force. After completing his compulsory service, he went on to complete a degree in Geology. Early job postings took him to Northern Canada, Mexico, and Southern Italy.
Lloyd married his first wife Nola Skuse in 1963 in Hertfordshire, England. He completed his doctoral work in Geochemistry and welcomed a son, Ian, in 1965. After a two-year post in Ankara as a British advisor to the Turkish Government, the family returned to England to welcome a daughter, Sue in 1967.
Lloyd moved his young family to Salt Lake City, Utah in 1969 to take a position with an American mining company (ASARCO). Life in Salt Lake included, hiking, skiing, and numerous road trips to the many beauty spots of the US Mountain West. The family moved again to Denver, Colorado in 1979 for Lloyd's job. After leaving ASARCO, Lloyd took a two-year contract with the then mineral division of Royal Dutch Shell in 1983 which took the family to the Hague, Netherlands. Lloyd and Nola relished their time in Holland which afforded them travel to nearby European countries and visits to friends and relatives in the UK. The family returned to Denver in 1985 and Lloyd primarily worked as an independent consultant for the balance of his career.
After the death of his wife, Nola in 2003, Lloyd began to spend more time in England to work on genealogy with his Sister, Daphne, and to enjoy his retirement. After about a year, Lloyd reconnected with an old friend, Joy Hughes, who he had known since his days working with the British government in Southern Italy. The two quickly became close and married in 2006. They relocated to the Welsh Coast where they lived happily until Lloyd's passing.
Lloyd traveled extensively throughout his education and working life. He completed his doctoral work in Sierra Leone, East Africa. Other projects took him to Myanmar, Burundi, Yemen, Australia, and Southern Africa.
Lloyd is preceded in death by his parents: David and Kathryn James and his first wife Nola James. He is survived by his second wife, Joy James, his children, Ian and Sue James, his sister and brother in law, Daphne and Glyn Parry, his nephew David, his nieces, Lynn and Julie, and his stepsons Martyn, Gavin, and Glyn Hughes.
Lloyd was a kind and caring man with a quick wit and enduring sense of humor. He will be profoundly missed.