Thomas (Tom) Edward Lane (1947-2019)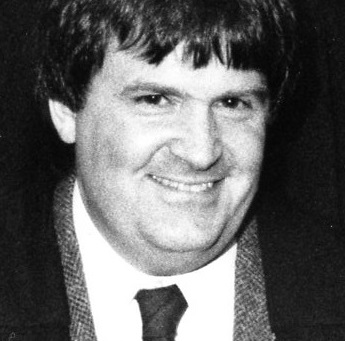 Tom was the youngest child of the late Edward and Virginia Newcomer Lane, born in 1947 in Lancaster County, Pennsylvania and he received his early education in schools (and every hill and stream) in Delaware County, PA. He was granted degrees in geology or earth sciences from Franklin and Marshall College, Dalhousie University and Memorial University of Newfoundland. He spent over 25 years employed by Teck Corporation's exploration division in Newfoundland and Toronto in various roles including that of Senior Research Geologist before becoming in 2003 the Director, Research Development, Exploration Division of the Canadian Mineral Industry Research Organization (CAMIRO), an organization created to initiate, manage and disseminate scientific research by university researchers on real world problems and topics confronting and therefore funded by the mining industry. He developed and directed over 25 CAMIRO projects, many of which championed the development and understanding of innovative technology in exploration, and the training of geoscientists and applying geoscience, including geophysical and geochemical techniques, to mineral exploration and metallurgical processing. An adjunct professor in the Dept. of Earth Sciences at Laurentian University since 1996, he provided lectures, supervised graduate students, and organized workshops while serving on the advisory board of the Mineral Exploration Research Centre (MERC), most recently as Chair. Tom co-authored a seminal paper on the state of Canada's mineral exploration industry in 2010 that was instrumental in the subsequent creation of the Canadian Mining Innovation Council (CMIC) Exploration Innovation Consortium (EIC) Footprints Project, an industry-led initiative to formulate and guide the mineral exploration strategy for different deposit types across multiple disciplines and funded by NSERC, the national scientific research body. The Canadian Institute of Mining, Metallurgy and Petroleum (CIM) awarded him the A.O Dufresne Exploration Achievement Award in 2015 in recognition of "exceptional achievements or distinguished contributions to mining exploration in Canada", which included his important contributions to understanding the genesis of, and therefore methods to exploration for zinc deposits at Teck Corporation's mine near Daniels Harbour in western Newfoundland. Tom was invited to contribute to EU funded 2018-2020 project Innovative Non-Invasive & Fully Acceptable Exploration Technology (INFACT). He provided consulting services to several mining exploration companies during his time with CAMIRO. He served as Councillor for the Geological Association of Canada amongst numerous other volunteer tasks in local and national geologic organizations. He is described by one colleague at Laurentian as "one of the most dedicated people that I have ever worked with". A session at the upcoming meeting of the Geological Association of Canada in Quebec City in May has been named in his honour to celebrate Tom's contributions to the Canadian geological community. 

Geology and the natural world were Tom's vocation and avocation. He was driven by his curiosity. Tom had a passion for knowledge of all things natural, especially but not limited to birding. He had little interest in the material world - family, friends, work, nature and art fulfilled him. He was a gifted teacher who patiently passed along his encyclopedic knowledge to colleagues and students, indeed, to anyone who expressed an interest. His love for being in the woods, marshes, shorelines and on the sea was built upon a foundation of life in rural Pennsylvania and family vacations to the Atlantic Coast. An avid reader, movie-goer and photographer, he took exceptional photos of rocks, wildflowers and birds, the latter he pursued avidly in travels across several continents. In addition to spirited discussions on geological field trips and chance and planned encounters at conventions, conferences and symposia, special memories that his wide circle of friends will treasure include passing time together patiently at birding vigils, attending basketball, baseball and hockey games in Toronto, enjoying live performances of jazz, folk, rock and blues music in St. John's and elsewhere, exploring art exhibitions and attending movies during TIFF. A friend recalls a recent conversation with Tom where they mused about him being the naturalist on an Antarctic cruise ship when he retired - this would have been a perfect fit, both for him and the lucky fellow passengers. 

Tom was a faithful friend to those whose lives he entered, and he never lost an opportunity to overcome distance to maintain a friendship. His gentle nature and unpretentious ways endeared him to an unusually broad spectrum of society, and in turn, he was equally at home in the boardroom, a university setting, or a fisherman's kitchen in rural Newfoundland. In addition to his vast knowledge across many disciplines, few will forget his smile, giggle and sense of humour. There will be few among his friends who can forget their shock on the first occasion when they saw the generally quiet, mild mannered friend let his hair down and hit the dance floor and truly "cut the rug", as they say on the Rock!